HALLOWEEN: TRICK OR TREAT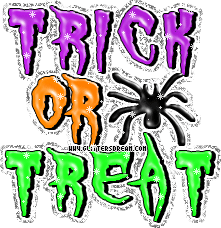 The school was full of monsters, witches, zombies, ghosts... You could see them all around... the kitchen, the corridors, the offices, the classrooms. They collected some sweets from the classes in the trick or treat activity and then, they were shared among 5th and 6th year. They had a wonderful time!
If you want to see the pictures and the video, click the links below.